PRIMEUR DATA MOVER® allows total control, savings and operative advantages, such as:
1.
Easily change each phase without impacting Data Producers or Consumers
2.
Reuse workflows and data in other different integration needs
3.
Know in advance how data moves, anticipating and isolating operative problems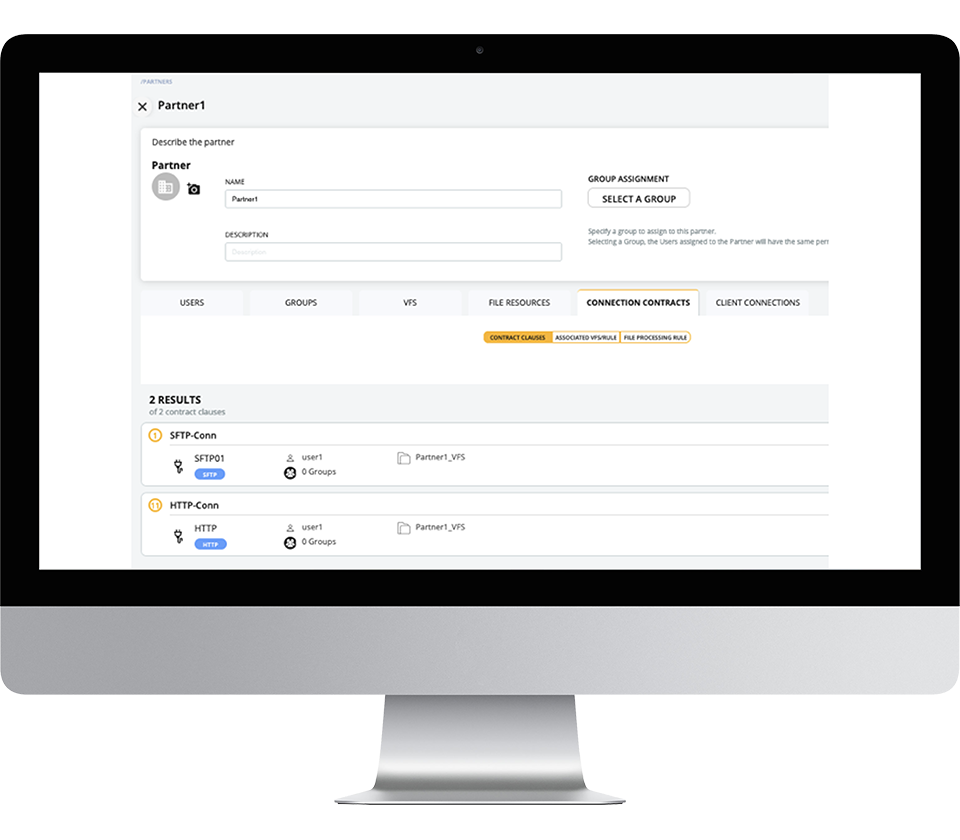 Fast and collaborative partner on-boarding
Accelerate the integration process with a time reduction up to 50%, thanks to an easy and fast collaborative provisioning of all the features and information useful to realize the requested dataflows.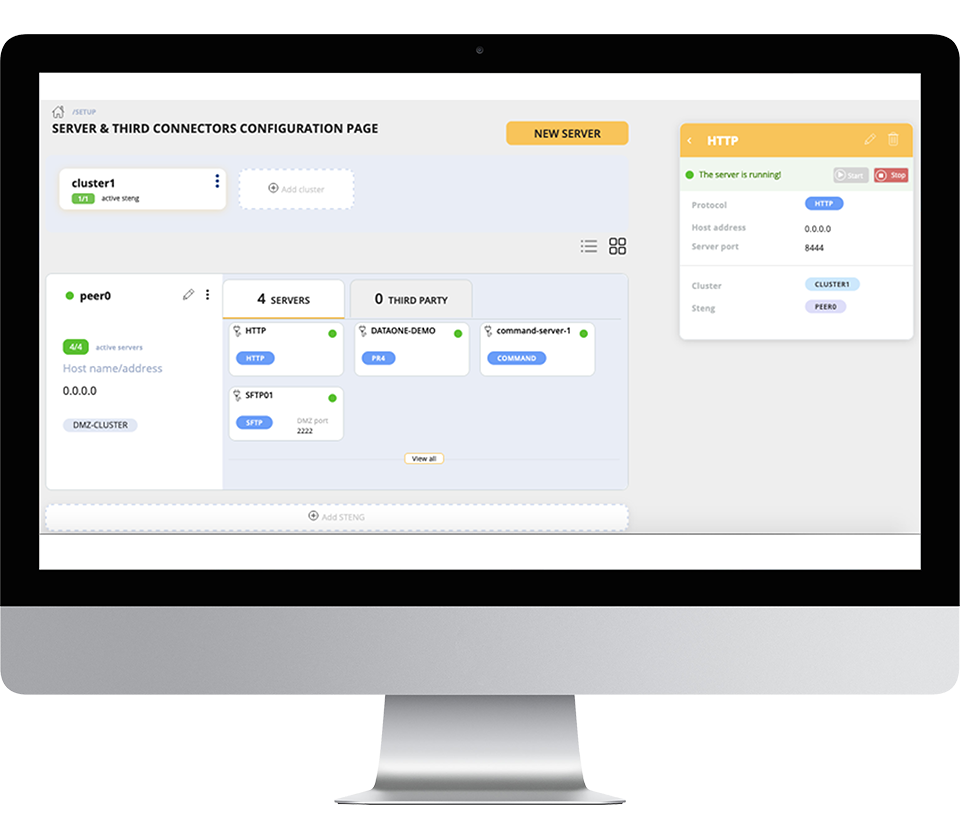 Performance and horizontal scalability
DATA MOVER® architecture supports deployments that meet both high availability (clustering) and performance requirements, enabling horizontal scalability.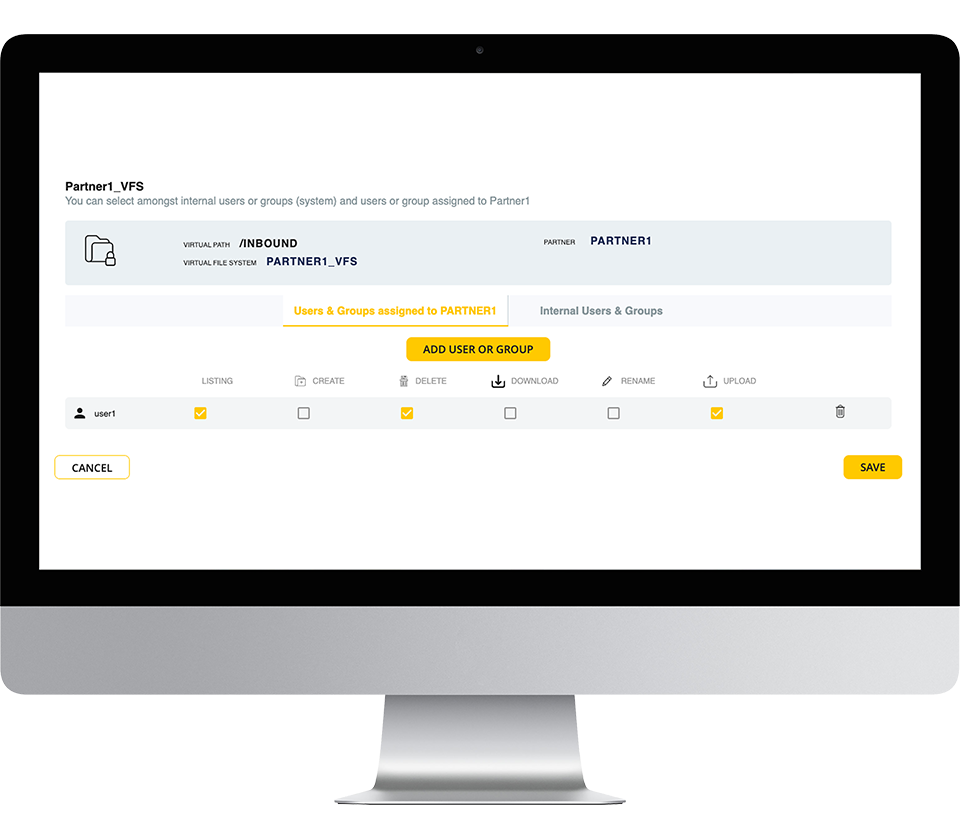 Highest security standards
DATA MOVER® bases its security services on PRIMEUR DATA ONE® technology guaranteeing the highest level of security during authentication, transport, data at-rest and networking (DMZ Gateway).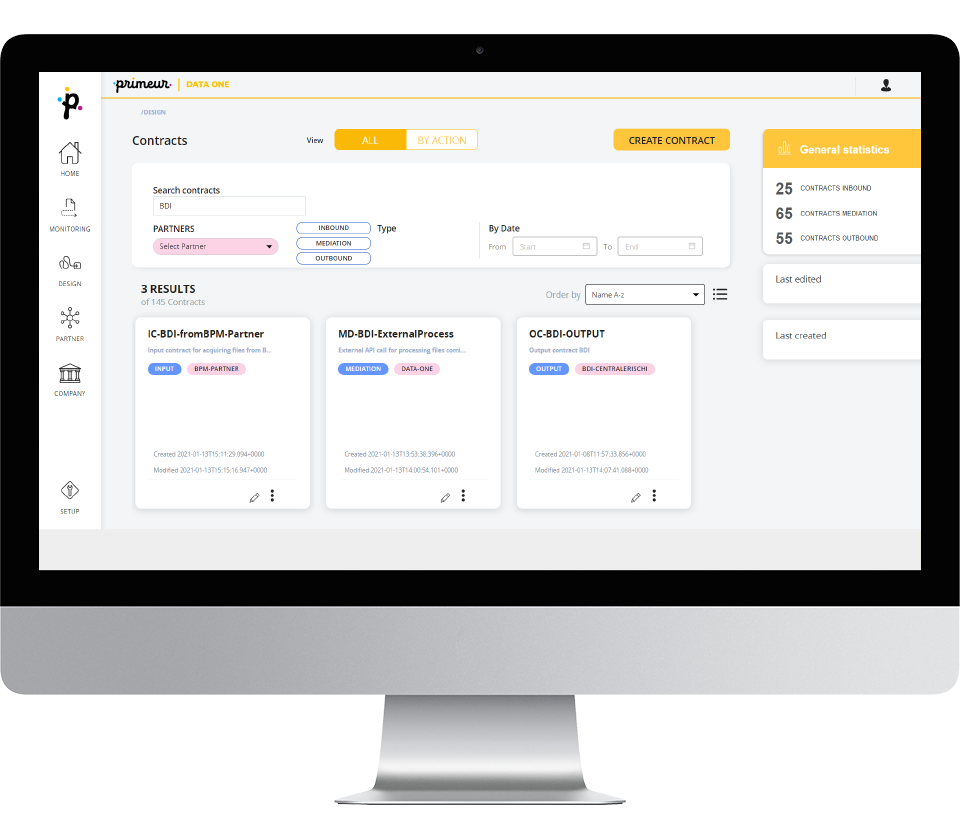 Improved IT-Business alignment
The use of the COA® combined with the DATA MOVER® event-driven model, provides a clear and intuitive high-level representation of data flows. This representation helps business users to define operative requirements and IT users to put in place their realization.