Helping companies reach their goals with IBM, since 1996
With unbeatable capabilities in terms of performance, privacy and cyber resiliency, the IBM zSystems enterprise platform is used by top companies all over the world for their mission-critical applications, helping them drive to market faster while avoiding cloud security risks and complex migration challenges.
As IBM Silver Business Partner with a growing team of certified architects and system engineers, we offer our customers full support with their IBM projects: from IBM zSystems management and optimization, to the development of custom projects leveraging IBM technologies.
We're an unconventional Data Integration company who believes in simplification and mindful investments. Our platform and solutions are natively designed to run on all main architectures – including IBM zSystems – to ensure our customers reach their business goals while making the most of their previous IT investments, avoiding unnecessary expenses.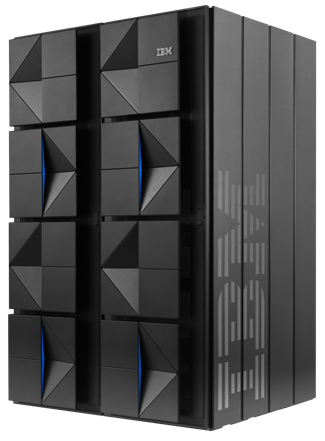 IBM zSystems Competence Center
Organizations have made great progress by adapting modern development practices on the IBM zSystems platform. However, there is still a long way to go before adoption of DevOps and agile methodologies on these core systems is as widespread as today's digital economy demands.
At Primeur, our R&D team has been leveraging such new methodologies from the start to develop our own IBM zSystems products (such as Spazio, DSMQ, FileSec, DataOne), keeping learning and experimenting the cutting-edge technologies that IBM zSystems brings to the market with incredible speed and innovation vibe.
We are committed to helping our customers on their hybrid cloud journey and address their challenges by sharing our experience and supporting them in the development, optimization, and deployment of their IBM zSystems. Our IBM zSystems Competence Center offers a complete skillset – Cobol, Java, Zowe, zCX just to mention some – to fully support organizations to be successful with their projects and delight their own customers.
Our Services on IBM zSystems
Installation & Setup
Are you new to IBM technology – or simply seeking for support? Our team of IBM experts can take care of all setup and installation tasks, ensuring a fast and smooth start with your new IBM technology.
IBM zSystems Optimization
We help organizations evolve their IBM infrastructure with no disruption, to enable modern Cloud Native and Artificial Intelligence capabilities while preserving their previous investments.
Managed Services
We've been working with IBM literally since we were born: IBM zSystems has no secrets for us! We help our customers manage their IBM zSystems more effectively – making sure their platforms run smoothly, while they focus on their core business.
IBM Integration Services
Integration is in our DNA! With focused expertise on IBM Cloud Pack for Integration (ICP4I), MQ, ACE, API Management, DataPower Gateway and Aspera, we support companies in making their application ecosystem work together in a simply, secure, and efficient way.
Custom Projects
Leveraging our consolidated knowledge on IBM technology, Data Integration and business processes, we are able to support any custom project involving IBM infrastructure and software. We can help you address your peculiar needs - as we already did for more than 50 leading companies in the market.
Training Services
Sharing is caring! We believe in open knowledge and we want to make our customers as independent as possible, enabling them to understand, manage and operate their own systems. Our official training services on IBM technologies are the best starting point to become the next IBM champions!
Why Primeur?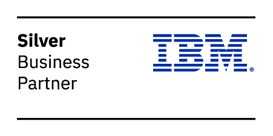 Our history goes hand in hand with IBM. Our founder himself is a former IBM engineer, and brought all his extensive knowledge and experience in Primeur since the very beginning.
We have been working with a special focus on IBM technologies since 1996: in more than 25 years, we consolidated our expertise and built a dedicated team of skilled IBM professionals with certified architects and systems engineers.
As Silver IBM Business Partner, today we are able to cover all our customers' needs when it comes to IBM technologies – leveraging, as always, our unconventional approach to deliver excellent results.
Do you want to learn more?
Contact us to have a chat with one of our IBM experts!