CSE, a provider of solutions and services for banking institutions, payment institutions, SIM, SGR and Italian Branches of foreign Banks, wanted to optimize the exchange of financial data with its network of partners.
By adopting Primeur's multiplatform technology on IBM zSystems, they were able to implement efficient communication flows with the highest level of security and performance.
The Challenge
Organizations in the finance sector need to exchange data securely and efficiently with all their partners and customers, making sure that critical information is handled with the maximum care.
CSE was searching for a secure, efficient and flexible solution to share core banking information with their network of partners. The tool was required to run on IBM zSystems, already in place at CSE as key IT infrastructure.
The Solution
CSE selected Spazio, Primeur's data integration solution with specific features for secure file transfer. A multi-platform technology, Spazio runs both on IBM® z/OS® and on other environments: the ideal solution when you need to exchange data with a diverse network of entities using heterogeneous IT systems.
CSE implemented Spazio to exchange key financial information with its partners in a secure and performing manner. By leveraging a data integration approach, the company was able to introduce the new solution with no impacts on its existing applications, that were left completely independent.
Results
By adopting Spazio on IBM zSystems, CSE combined the flexibility of Primeur's solution with IBM unique capabilities in terms of security, resilience and scalable performance.
Thanks to the Data Integration approach, CSE has maximum flexibility for any future evolution – such as the onboarding of new partners or the introduction of additional technologies in their IT ecosystem.
About the Customer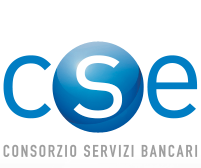 Since more than 50 years, CSE is an Italian provider of end-to-end solutions and services for the banking and financial world. With about 900 skilled people, an advanced technological platform and a banking DNA strongly oriented to innovation, CSE Group provides services to over 150 clients in finance, of any type of business.