PRIMEUR DATA WATCHER® allows:
1.
Total control of any workflow
2.
Real time and dynamic view
3.
Predictive analysis and anticipation of errors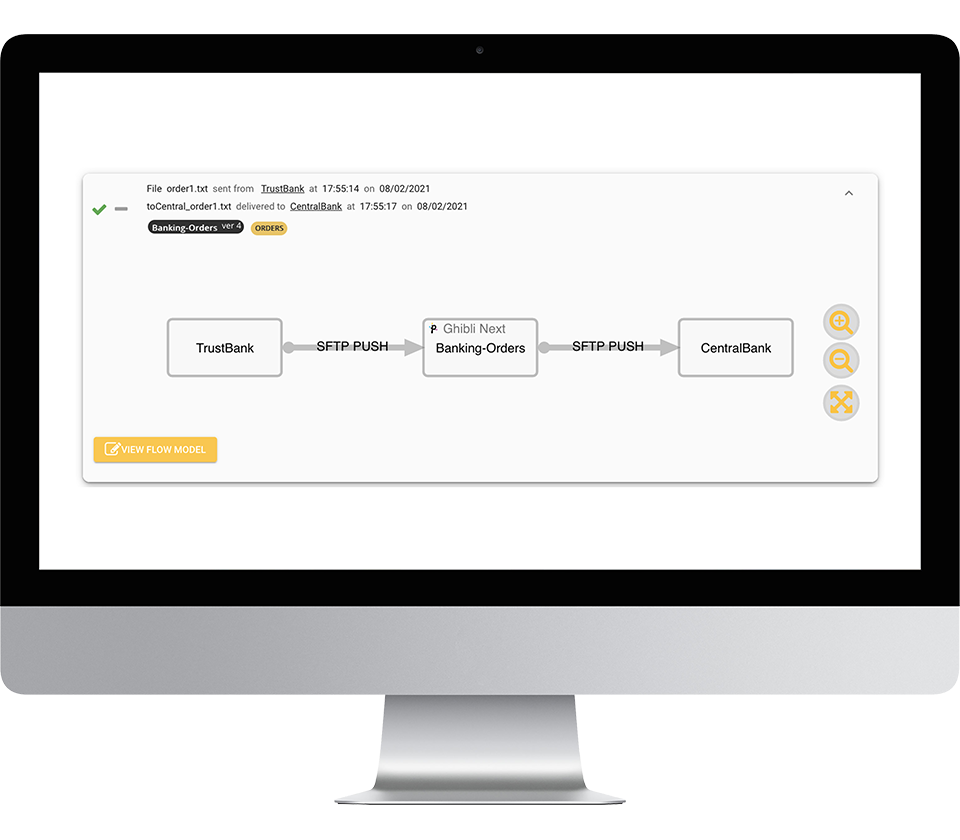 Dataflow Discovery
PRIMEUR DATA WATCHER® embeds a fast, intelligent, and always-on process for continuous dataflow discovery and mapping. Dataflows are graphically represented with different perspectives, suitable both for Business and Technical users.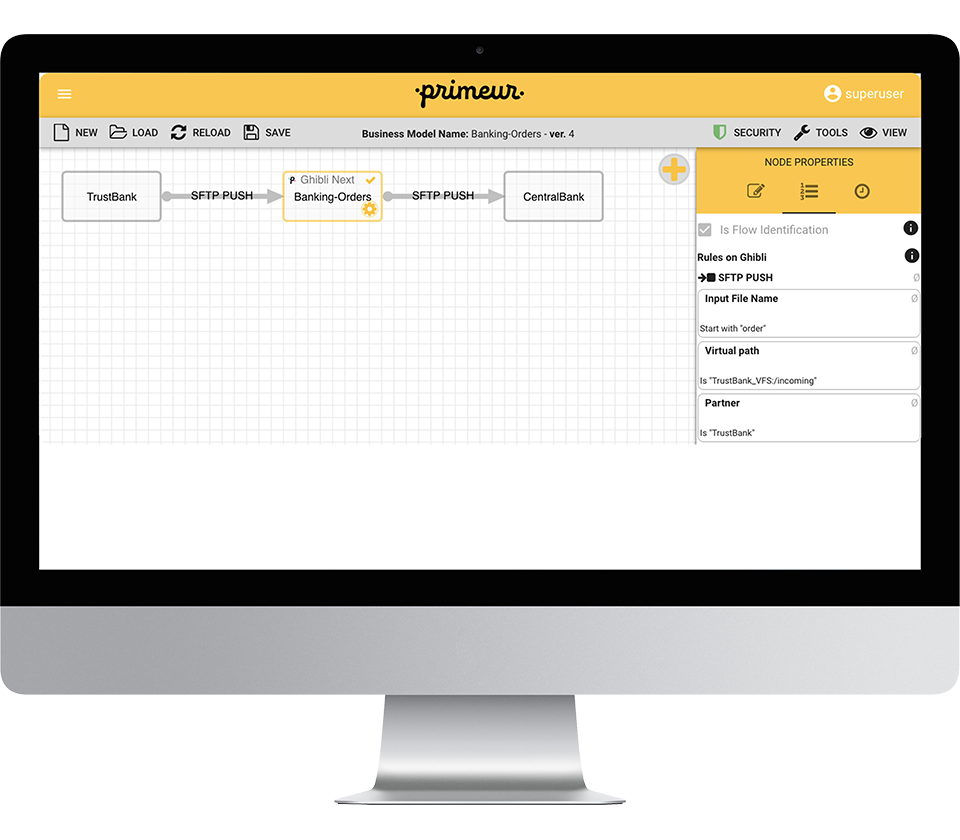 Dataflow Modeling
PRIMEUR DATA WATCHER® allows users to define and configure expected flows by creating Flow Models that describe the acceptable behavior of the specific dataflow. The rules may also include business metadata and SLA compliance to better control business impacts and fallouts.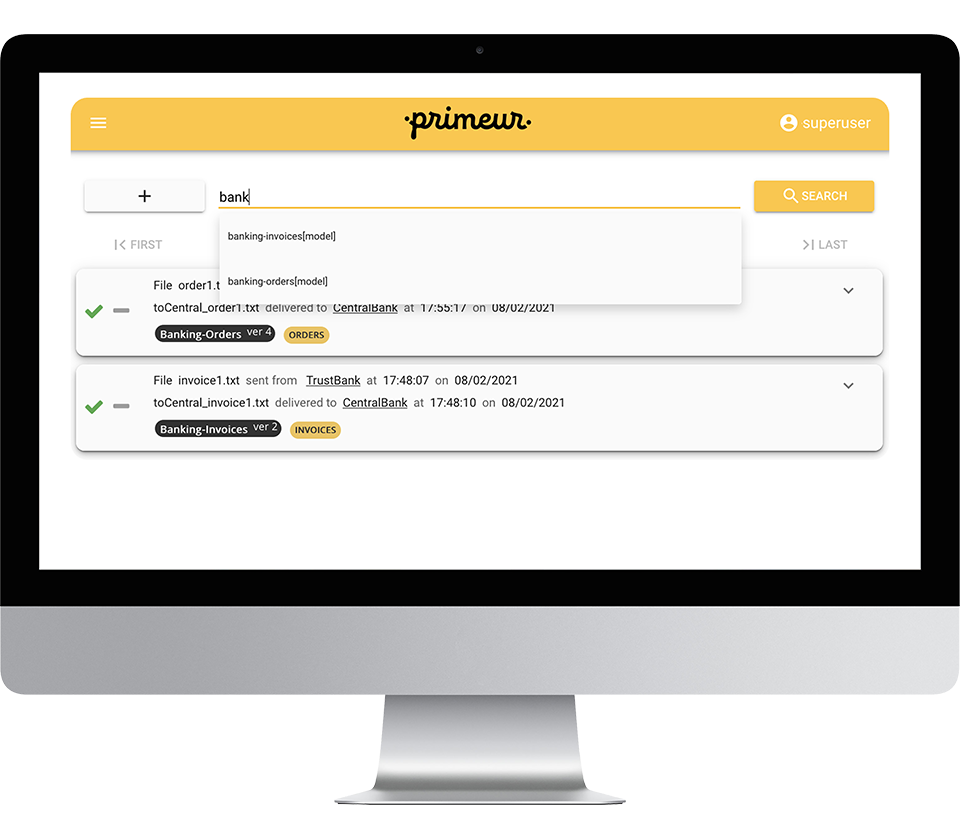 Dataflow Classification and Inquiry
PRIMEUR DATA WATCHER® allows dataflow classification, creating custom attributes that can be defined on-the-fly and assigned to Flow Models in the form of business tags. This allows to classify dataflows in a searchable catalog that can be queried and browsed by both Technical and Business users.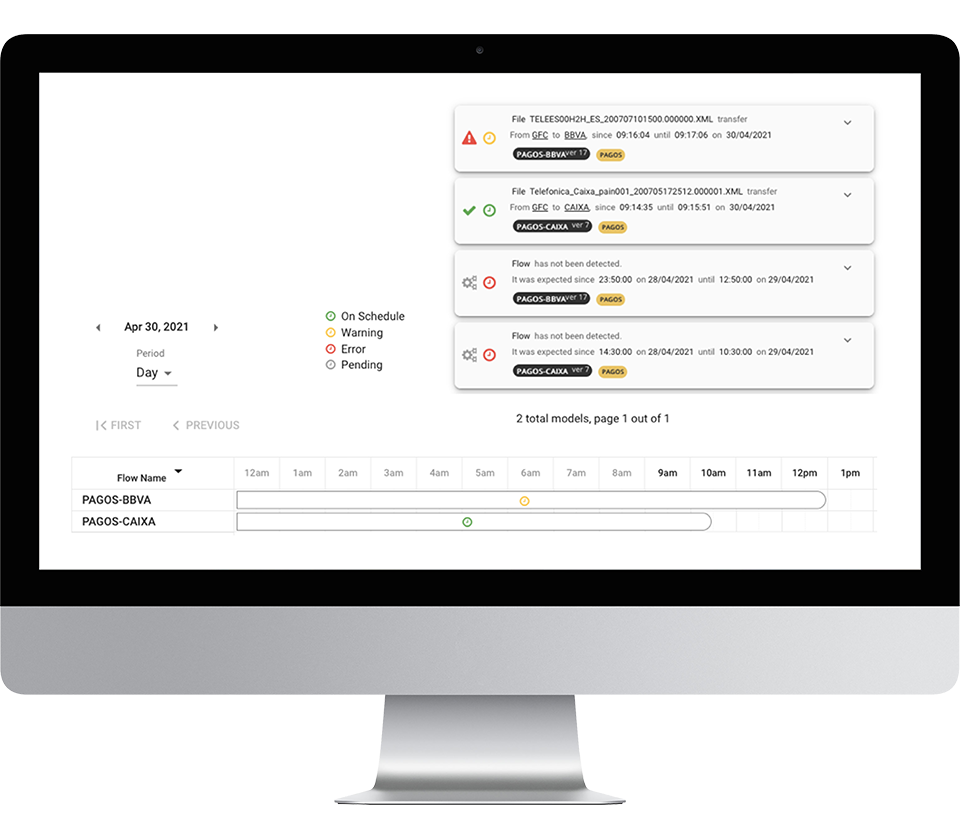 Dataflow Governance
PRIMEUR DATA WATCHER® provides an accurate control to ensure that dataflows are correctly executed and delivered on time. This means always knowing if applications are fed with accurate data, at the right time, allowing to take business decisions promptly and accordingly.