PRIMEUR DATA WATCHER® enables:
360° Dataflow Monitoring
Achieve end-to-end dataflow control regardless of the file transfer technologies, thanks to MFT agents able to manage different technologies including SFTP, FTP/S, http/S, IBM C:D and MOVEit.
SLA
Compliance
Configure flow models to better describe and control dataflows defining business metadata and SLA constraints, supporting regulatory compliance and multi-SLA management.
End-to-end
Visibility
The built-in dataflow reporting module provides technical and business users with full visibility on dataflows, from source to destination, across all supported MFT technologies.
One tool to monitor all your MFT technology
If you have several MFT solutions in place, you are probably monitoring dataflows leveraging each vendor's reporting features. With Data Watcher's MFT agents, you can consolidate your dataflow monitoring and reporting on a unique tool, providing technical and business users with the end-to-end visibility they need.
Data Watcher currently supports Primeur Data Mover, Primeur Spazio, FTP/sFTP/FTPs, IBM Connect:Direct, Progress MOVEit Transfer, Progress MOVEit Automation.

Data Watcher Key Features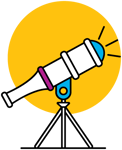 Dataflow Discovery
Continuous dataflow discovery and mapping, through intuitive graphical representations suitable for both technical and business users.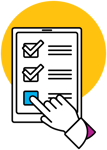 Dataflow Modeling
Define and configure expected flows, creating flow models that describe the expected behavior of the specific dataflow - including business metadata or SLA compliance.

Dataflow Classification
Create and assign business tags to flow models, classifying dataflows in a searchable catalog that can be queried and browsed by both technical and business users.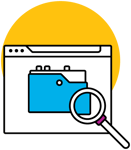 Dataflow Inquiry
Search dataflows in an intuitive way, using any of their attributes.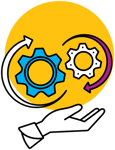 Dataflow Governance
Ensure dataflows are correctly executed and delivered on time, always knowing if applications are fed with accurate data at the right time.

Dataflow Reporting
Accurately display and analyze the real-time status of dataflows through a series of meaningful KPIs, both single transfer and end-to-end, on a user-friendly dashboard.